Early Years Foundation Stage
Early Years Foundation Stage
Your child's 'Learning Journey' begins in Early Years. Early Years is the foundation of all learning and is a critical stage of your child's development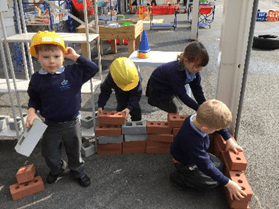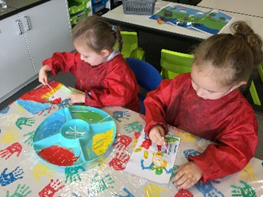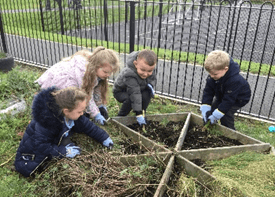 At Discovery Academy, our Early Years Foundation Stage (EYFS) staff are passionate about early childhood development and education. Our approach to delivering the statutory EYFS curriculum is to balance formal, teacher led input with opportunities for pupils to extend and embed their learning in an 'Independent Learning' context. During the teacher led sessions, children work with an adult to complete activities set at an appropriate level for their ability. During independent learning time, children are encouraged to explore different learning areas both indoors and outdoors, where activities are set up for them to access without direct adult teaching.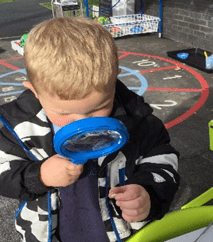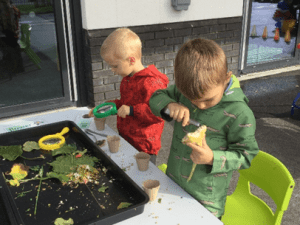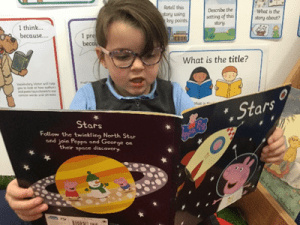 The Early Years Foundation Stage framework specifies the requirement for learning and development in the Early Years and provides both prime areas and specific areas of learning we must cover in our curriculum. These areas are in every part of school life including in the classroom, during assemblies, in the canteen and at break times.
Early Years education focuses on seven areas of learning.
The prime areas of learning are…
CL         communication and language
PD         physical development
PSED    personal social and emotional development
The specific areas of learning are…
L        literacy
M       mathematics
EAD   expressive arts and design
UW    understanding the world
There are 4 key principles that underpin our practice in the EYFS
A Unique Child   We recognise that all children are different. We identify and celebrate their strengths and support their areas for development.
Positive Relationships   Our pupils interact well with each other and with the adults in the school.  We encourage parents to be involved with their child's education.
Enabling Environments   Our indoor and outdoor areas encourage independent learning, exploration, investigation, choice and decision making by the children. Our displays and resources are well maintained and reflect current learning.
Learning and Development   Pupils achieve well and make good progress from their starting points. Learning is playful, practical and purposeful and builds upon prior attainment. Our children enjoy coming to school.
The Early Years Teaching Team seek to ensure that children are equipped with a range of knowledge and skills that provide the right foundation for good progress through school and life
You can see our EYFS Educational Programme overview here
You can see our EYFS curriculum overview here